Maskot-maskot Piala Dunia Sejak 1966 Hingga Sekarang
- Piala dunia adalah sebuah kejuaraan sepakbola dunia yang snagat terkenal dan menyedot puluhan juta penonton. Kehadiran piala dunia sejak 1966 hingga sekarang selalu memberi kejutan-kejutan menakjubkan tersendiri. Kehadiran piala dunia sendiri tidak lepas dari beberapa maskot yang hadir pada setiap piala dunia. Setiap maskot memiliki arti tersendiri. Ini dia Maskot-maskot Piala Dunia Sejak 1966 Hingga Sekarang :
1. Inggris 1966 - World Cup Willy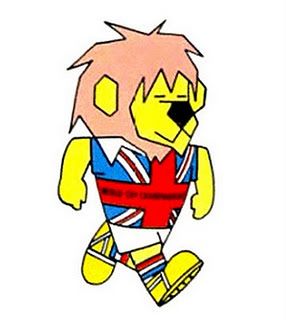 Sebuah singa, merupakan simbol tipikal dari Kerajaan Inggris, mengenakan kaos Union Jack dengan kata "WORLD CUP".
2.  Meksiko 1970 - Juanito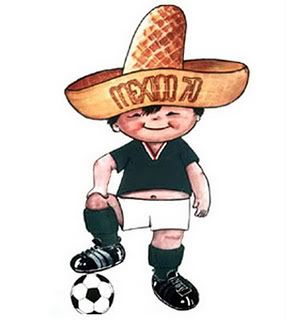 Seorang anak laki-laki mengenakan seragam Meksiko dan sebuah topi sombrero (dengan kata-kata "MEXICO 70″). Namanya merupakan nama kecil dari "Juan", sebuah nama umum dalam bahasa Spanyol.
3. Jerman Barat 1974 - Tip and Tap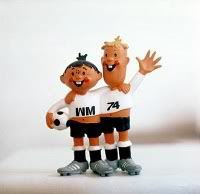 2 anak laki-laki mengenakan seragam Jerman, dengan huruf WM (Weltmeisterschaft, World Cup, Piala Dunia) dan angka 74.
4. Argentina 1978 - Gauchito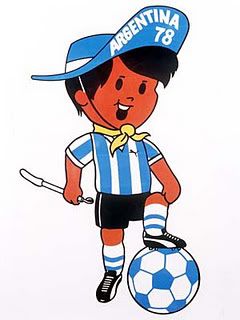 Seorang anak laki-laki mengenakan seragam Argentina. Topinya (dengan kata ARGENTINA '78), syal dan cambuk merupakan tipikal dari seorang gaucho.
5.  Spanyol 1982 - Naranjito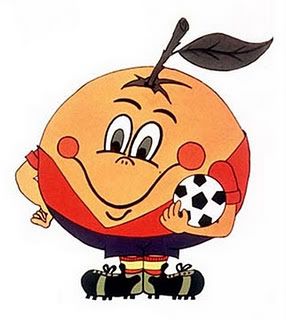 Sebuah jeruk, sebuah buah yang menjadi ciri khas Spanyol, mengenakan seragam dari Spanyol. Namanya berasal dari kata naranja, Bahasa Spanyol dari jeruk, dan kata pengecil "-ito".
6. Meksiko 1986 - Pique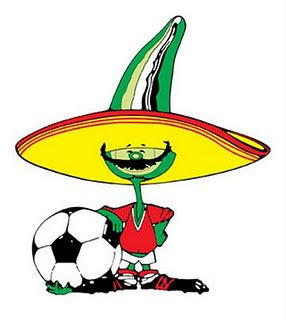 Sebuah lada jalapeño, karakteristik dari masakan Meksiko, dengan kumis dan mengenakan topi sombrero. Namanya berasal dari kata picante, Bahasa Spanyol dari rempah-rempah dan saus.
7. Italia 1990 - Ciao
Italia memilih Maskot yang terdiri dari batang-batang yang tersusun menyerupai pemain bola dengan kepala berupa bola. Batang tersebut dihiasi 3 warna yang mewakili warna bendera negara Italia, yaitu merah, putih dan hijau. Kata Ciao adalah salam yang biasa diucapkan warga Italia.
8. Amerika Serikat - Striker
Seekor anjing, mengenakan seragam Amerika Serikat dengan kata-kata "USA 94″.
9. Prancis 1998 - Footix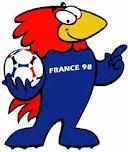 Seekor unggas, salah satu dari simbol nasional Perancis, dengan kata "FRANCE 98″ di dada. Tubuhnya sebagian besar biru, seperti kaos seragam Perancis dan namanya merupakan sebuah kata portmanteau dari "sepak bola" dengan akhiran "-ix" dari Astérix. Nama lain yang sempat diajukan adalah "Raffy", "Houpi", dan "Gallik".
10. Korea Selatan & Jepang 2002 - Ato, Kaz and Nik (The Spheriks)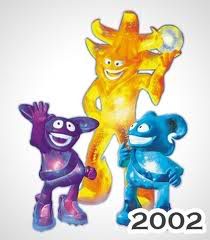 Oranye, ungu, dan biru futuristik, makhluk ciptaan komputer. Mereka merupakan anggota sebuah tim "Atmoball" (permainan fiksi semacam sepak bola), Ato adalah pelatih sedangkan Kaz dan Nik adalah pemain.

11. Jerman 2006 - Goleo dan Pille
Seekor singa mengenakan kaos Jerman dengan angka 06 dan sebuah bola sepak berbicara, Pille. Goleo adalah sebuah portmanteau dari kata "goal" dan "leo", kata latin dari singa. Di Jerman, "Pille" adalah kata sehari-hari untuk menyebut sepak bola.
12. Afrika Selatan 2010 - Zakumi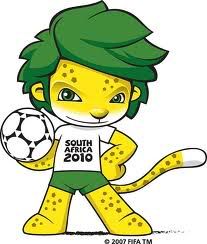 Zakumi adalah nama maskot Piala Dunia 2010 yang digelar di Afrika Selatan. Zakumi adalah seekor macan tutul dengan rambut nyentrik berwarna hijau, Zakumi lahir tanggal 16 Juni 1994 yang bertepatan dengan hari pemuda di Afrika Selatan. Pada tahun 2010 Zakumi berusia 16 tahun, yang dirayakan secara global dengan tajuk piala dunia 2010.
Nama Zakumi berasal dari kata "Za", kode untuk Afrika Selatan, dan "kumi", sebuah kata yang berarti sepuluh dalam berbagai bahasa Afrika. Zakumi mengenakan kostum hijau dan kuning (emas), yang juga menjadi warna dominasi seragam tim Afrika Selatan
Arie Anto 20 Feb, 2012