Thank you for using
rssforward.com
! This service has been made possible by all our customers. In order to provide a sustainable, best of the breed
RSS to Email
experience, we've chosen to keep this as a paid subscription service. If you are satisfied with your free trial,
please sign-up today
. Subscriptions without a plan would soon be removed. Thank you!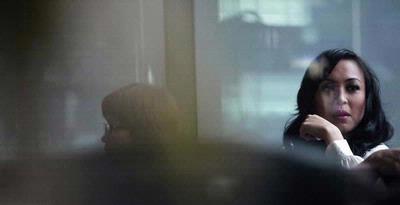 Dugaan bahwa Angelina Sondakh berbohong saat bersaksi dalam sidang korupsi proyek wisma atlet SEA Games 2011 di Pengadilan Tindak Pidana Korupsi Jakarta akan terbongkar oleh berbagai bukti lain yang disiapkan Komisi Pemberantasan Korupsi (KPK).
"Kebohongan sebagaimana diduga dilakukan Angie akan selalu bertabrakan dengan fakta-fakta lain dan nanti akan terungkap ada yang tidak logis," kata Ketua Dewan Pembina Yayasan Lembaga Bantuan Hukum Indonesia (YLBHI) Abdul Rahman Saleh, Jumat (17/2/2012) di Jakarta.
Seperti diberitakan, majelis hakim Pengadilan Tipikor Jakarta yang menyidangkan perkara korupsi proyek wisma atlet SEA Games dengan terdakwa Muhammad Nazaruddin, Rabu lalu, meragukan keterangan saksi Angelina, yang juga mantan Wakil Sekretaris Partai Demokrat.
Menurut Abdul Rahman Saleh, yang juga mantan Jaksa Agung RI, jika memang keterangan Angie palsu, itu pasti terbuka dengan sendirinya ketika berbenturan dengan keterangan saksi lain, data, dan bukti-bukti lain. "Wajar saja jika seorang tersangka berusaha melindungi dirinya. Angie itu sudah tahu nanti akan ada persidangan dirinya sehingga dia mulai menutup celah-celah ketersangkutan yang memberatkannya," katanya.
Saat ini, KPK belum waktunya mengadukan dugaan kesaksian palsu oleh Angie. Lebih baik komisi ini berkonsentrasi mengembangkan perkara induknya saja dulu. Soal kesaksian palsu bisa diurus nanti setelah kasus utamanya terbongkar. Dalam proses ini, KPK harus terus mengumpulkan bukti-bukti yang mendukung kasus ini.
"KPK harus profesional, jujur, imparsial, dan bertindak sesuai proses hukum. Keadaan korupsi sekarang sudah semakin gawat sehingga perlu tindakan-tindakan luar biasa," katanya.

sumber
nindi 18 Feb, 2012